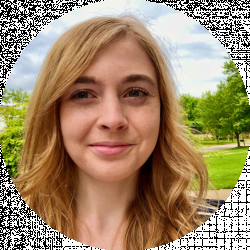 Latest posts by Erin Jamieson
(see all)
The best 39th birthday gift ideas sometimes come in unexpected packages. And while expensive gifts may make a splash, gifts that help support their everyday life and add more enjoyment are especially great as many are in their mid-careers, or heading into a career change.
Even gifts for busy moms fall into the same category. A 39th birthday can mark a sometimes hectic time– even more than a 36th birthday– but also a time of optimal potential, growth, and possibilities.
For a 39th birthday, it doesn't matter how you celebrate, so long as you celebrate them. Whether you're looking for gifts for her, personalized gifts for him, or unique gifs for them, I've compiled a list of my favorite ideas at every budget.
These 39th birthday gifts are divided by activity and lifestyle so you can easily peruse them. Consider this your key to unique, helpful, and great gifts for celebrating their best birthday yet.
Office/ Desk Gifts
2020 truly turned the tables for office work– with many switching over, at least part-time, to working at home. While they continue to change– and brave front-line workers don't have that option– I've kept this trend in mind with these gift ideas.
But they don't need to be working from home, or even have a desk job to enjoy these. Versatile and unique, these office and desk-themed gifts can be used at home or at a physical working location and are meant to keep them organized, comfortable, and healthy– which also makes them great gifts for writers and artists. These could even work as gifts for a brother-in-law.
While it won't give them an intense workout, I love this under the desk elliptical by Cubii to help them get more activity in a day. While it's great to take breaks from sitting, this is helpful when they can't always do that, and may even reduce other health concerns related to too much desk work.
You can choose from a few models, all of which are lightweight, including tracking capabilities, and allow you to adjust for resistance levels. Designed to run smoothly, it won't distract co-workers with too much noise. Shop Products Here.

Cubii Pro - Seated Under-Desk Elliptical | Amazon
Designed with ultra-smooth gearing and a compact design, Cubii home ellipticals are ideal for exercising at home or the office without stressing your joints.
Buy at Amazon.com
We earn a commission if you click this link and make a purchase at no additional cost to you.
12/01/2023 02:22 am GMT
Of course, exercising all day isn't practical, either. If they're working from home, this clever foot hammock is a great way to allow them to rest their feet and relax–while staying productive.
At under $15, it's also great if you're on a tighter budget or even want an extra gift. Your purchase includes a hammock with 2 hooks, 2 cotton ropes, steadying bars, and door holders. Made out of canval, wood, and steel, the hammock is both eco-friendly and lightweight, with a fuss-free setup, modern design, and customer service support should you need it. Buy Here.

HaloVa Foot Hammock | Amazon
Portable Adjustable Office Foot Rest, Mini Under Desk Foot Rest Hammock for Home, Office Study and Relaxing.
Buy at Amazon.com
We earn a commission if you click this link and make a purchase at no additional cost to you.
If they already have everything they need for the essentials, I like this functional but unique desk sculpture for a bit of decor on their 39th birthday.
The sophisticated sculpture is mounted on a mahogany wood base, with a handsome brass frame with a nickel finish. Exuding modern sophistication, the sculpture includes an inspirational saying and optional personalized engraving. It also is set in a gift box the day after your purchase, making it a great choice for a last-minute gift. Buy Here.

This gift from Uncommon Goods is a great idea for an additional gift, for someone working from home– and priced at under $30.
The brightly hued ceramic mug is dishwasher safe and holds up to 11 oz of hot and cold beverages, showcasing a subway map design with a humorous message. Decorated by an artist based in Connecticut, the design includes stations such as 'cluttered drawer' and 'couch'. Buy Here.

Commuting from Home Mug | Uncommon Goods
A subway map–themed cup with a lighthearted, humorous look at the ups and downs of remote working.
Buy Now
We earn a commission if you click this link and make a purchase at no additional cost to you.
Nailed It, Desk Organizer
This handmade, recycled desk organizer is not your average desk organizer– which is why I love it as a gift idea for a 39th birthday. Constructed with reclaimed steel, this organizer works as a gift for him, her, or them, with an industrial meet modern design.
Every piece of this organizer is made by hand in Salt Lake City and holds pencils and pens, business cards, and offers a minimalist way to keep organized, with a unique style. Buy Here.
Technology Gifts
Whether you're shopping for unique gifts for geeks or someone who simply uses tech in their everyday life and needs an upgrade, I've gone beyond the basics and looked for unique, helpful, but still, interesting tech gifts that will make things easier and more enjoyable– from watching big games or a favorite show to accessories for their smartphone and more.
I used to work as a social media specialist for a national sleep doctor– and if there is one thing I learned, it's how much our sleep patterns are affected by blue light. From smartphones to computer screens, blue light at night is a common source of sleep disturbance and capable of suppressing melatonin, the sleep hormone.
But simply telling someone to turn everything off after a certain time isn't always doable. For the busy 39-year-old who may be juggling family and a career and may sometimes be working late, blue light blocking glasses are a great solution. While many on the market can cost several hundred dollars, these start at $50 and are a great gift idea. Buy Here.

Blue Light Glasses - Computer Glasses | Warby Parker
Pixel-peeping causing eye fatigue? Blue-light-filtering lenses may help. They filter more blue light than our standard polycarbonate or high-index options, making them perfect for screen-heavy days.
Check Price
We earn a commission if you click this link and make a purchase at no additional cost to you.
You don't have to be shopping for a gift for a photographer for them to appreciate this idea. The HP Sprocket Printer syncs with a Bluetooth app (compatible with both iOS and Android) to print high-quality photos with options to add your own doodles, tagging, frames, filters, and stickers.
There are even features for augmented reality. The printer holds up to 10 photo quality sheets at a time and comes with a one-year warranty, allowing you to print photos on the go. Buy Here.

HP Sprocket Select Portable Photo Printer | Amazon
Make the moment yours with the HP Sprocket Select. Download the free HP Sprocket app to access exclusive designer features for your pictures, customize your photos with doodles before printing, and unlock content in augmented reality.
Buy at Amazon.com
We earn a commission if you click this link and make a purchase at no additional cost to you.
11/30/2023 03:57 am GMT
Want to help them elevate their TV watching experience? Whether they're into a show, or you're gifting for a gamer as well, this Amazon Fire TV Stick costs just $30, with the option to add a protection plan for $3 more.
Perfect for streaming in Full HD, the voice-activated remote allows you to seamlessly navigate Netflix, YouTube, Prime, Disney Plus, Apple TV, HBO Max, live and free TV. listen to music, and more. Buy Here.

We've all been there: a dirty screen, and likely it's been messy for longer than we realize. But not only can a messy screen be irritating– it can also spread harmful bacteria.
This cleaner is reusable, meaning they won't have to mess with countless wipes, and small enough to fit inside a pocket. It removes bacteria, dust, fingerprints, and other everyday smudges and is simple to use. Buy Here.

iRoller Screen Cleaner | Amazon
This is extremely effective and incredibly easy to use. Just apply a bit of pressure as you roll it over your cell phone, tablet, iPhone, Mac, or laptop screen to keep it looking bright and new. See fingerprints and smudges disappear immediately!
Buy at Amazon.com
We earn a commission if you click this link and make a purchase at no additional cost to you.
12/01/2023 06:19 am GMT
Ceramic Phone Amplifier
Handmade from earthenware ceramic in Pennsylvania, this cell phone amplifier is a unique way to play music and videos from your smartphone.
I love the attention to detail in the design, which makes it a gift that arguably doubles as a little bit of decor for a desk or even a kitchen. Designed to not only boost audio but produce a more rounded and rich sound, this is a great alternative to a more expensive speaker system. Buy Here.
Fitness Gifts
Keep them feeling their best with these gifts for fitness and wellness. Instead of giving them something that could be taken the wrong way– like a gym membership– I focused on additions that will make a healthy lifestyle easier and more enjoyable.
From a mini blender to self-care kits and tools to roll out tight muscles, these health and fitness gifts can be used for anyone on their 39th birthday– and for years to come.
Ninja is known for its high-end blenders and food processors, but this gift comes in at just $50 and is perfect for those always on the go. Great for healthy smoothies and more, the blender can easily crush ice and frozen foods in under a minute, with a 700W motor that is surprisingly powerful for its size. The blender accommodates up to 16 ounces at a time. Buy Here.

Mini Ninja Blender | Best Buy
Change your diet with this Ninja Fit blender. Its two 16-ounce containers are conveniently sized to fit standard car cup holders, and the two Sip & Seal lids secure contents inside so you can easily transport favorite blends.
Check Price
We earn a commission if you click this link and make a purchase at no additional cost to you.
This self-care set is perfect for someone who works out mid-day, or even as a gift for a traveler who needs some ways to freshen up post-workout, no matter where they are. Enclosed in a clear bag, the kit includes moisturizing lip balm, cooling body lotion to provide post-workout hydrating, dry shampoo when a shower isn't practical, and a deodorant stick. Buy Here.
Lululemon Selfcare | Lululemon
A starter set filled with core products that quickly get you from sweaty to ready. Travel size products are perfect for your carry-on or gym bag. Water-resistant and transparent pouch so you can always see what's inside.
Check Price
We earn a commission if you click this link and make a purchase at no additional cost to you.
As someone who loves exercise, I also know how often muscle tightness and knots can get in the way. This 39th birthday gift idea is great for anyone–even for someone who gets stiff from desk work. This carry-on-friendly, travel roller is meant to improve circulation to keep muscles and joints healthy and potentially reduce inflammation, too. Buy Here.

OPTP LO ROX Aligned Travel-Size Foam Roller | Amazon
It features a moderate density made from durable EVA foam; perfect for improving blood circulation throughout fascia, skin, muscles and joints. The roller is ideal for taking to the gym or using on the go thanks to its convenient, portable 12" L x 4" diameter size.
Buy at Amazon.com
We earn a commission if you click this link and make a purchase at no additional cost to you.
11/30/2023 11:31 pm GMT
Even with vaccination rates on the rise, we'll all need to mask up for a while- and maybe for a long time to come. For someone who loves going to the gym and can't socially distance, though, a regular face mask may be quite uncomfortable.
This mask by Under Armour is designed for workouts in mind. The material is water-resistant, with high breathability. Polyurethane foam also controls sweat. I love that it also has 50 UPF protection for use outside. Buy Here.
UA Sportsmask| Under Armour
When health officials said healthy people should wear facemasks, we started building prototypes until we made the perfect one for athletes. It's got the airflow you need, a cool feel, and the best fit for running or training.
Check Price
We earn a commission if you click this link and make a purchase at no additional cost to you.
Reading Gifts
These are books– and subscriptions- that I highly recommend for a 39th birthday. These aren't gifts for professors, but gifts for anyone who wants engaging and meaningful reading even amidst a hectic schedule. I've included fiction, nonfiction, and ways to keep up with national, international, and business news.
I first came across Jhumpa Lahiri when I read her bestselling and award-winning novel. The Namesake. Struck by her beautiful prose, her eloquent exploration of class and culture, and the deep emotional currents from character to character, I picked up a second book–this collection of short stories– and was even more drawn in.
This collection of short stories navigates family, love, loss, and identity in a way that's hard to describe. And since this is a short story collection, you can take long breaks– though many wouldn't want to. Buy Here.

Unaccustomed Earth | Amazon
These eight stories by beloved and bestselling author Jhumpa Lahiri take us from Cambridge and Seattle to India and Thailand, as they explore the secrets at the heart of family life. Here they enter the worlds of sisters and brothers, fathers and mothers, daughters and sons, friends and lovers.
Buy at Amazon.com
We earn a commission if you click this link and make a purchase at no additional cost to you.
11/29/2023 08:48 pm GMT
Also suited for someone in their 30's, this short story collection by Murakami, the best-selling and award-winning Japanese novelist and short story writer, is one I highly recommend.
Navigating similar themes as Lahiri, but from more male perspectives and with a strikingly different style, this collection of short stories stays with you– while adding in unexpected elements of popular culture. Buy Here.

Men Without Women | Amazon
Haruki Murakami's Men Without Women examines what happens to characters without important women in their lives; it'll move you and confuse you and sometimes leave you with more questions than answers.
Buy at Amazon
We earn a commission if you click this link and make a purchase at no additional cost to you.
12/01/2023 03:12 am GMT
For those looking for a book to help guide them to their potential in their careers, this book by Barabara Sher makes for a readable gift. The book covers how to complete and see-through goals and tasks, how to discover– or rediscover–passion, and more efficient ways to work. Buy Here.

News Subscriptions
Staying on top of the news is difficult– and merely catching it on social media means you're likely missing on details and important nuance. Whether they love a physical newspaper like I do, or prefer to read from a smartphone, this old-school but meaningful gift may be one of the best ideas. You can Gift a Wallstreet Journal Subscription Here, or a Gift New York Times Subscription Here.
Gifts for the Home
My final gift category is for the home. No matter where they are in life, these gifts allow them to enjoy and unwind with decorations, and even an item that doubles as a gift for a man cave. No matter how many gadgets or essentials they already have, these unique gift ideas can add a few whimsical touches to brighten up their home.
Whether they have a man cave or not, these quirky coasters are perfect for entertaining and enjoying a good drink– whether that's beer, whiskey, or mixed drinks. These coasters are meant to protect against stains and scratches with a rustic design. They're both skid and slip-resistant and can be used indoors or outdoors. Buy Here.

Whiskey Barrel Drink Coasters Unique | Amazon
The 5 coasters bullet are housed in a special 12 gauge shotgun decor. The coaster hunter nestle nicely in between the shotgun shell car cup holder coaster, which provide a great decorative feature and talking point.
Buy at Amazon.com
We earn a commission if you click this link and make a purchase at no additional cost to you.
11/30/2023 07:32 pm GMT
If they already have plenty of blankets and throws, this will stand out as a gift personalized for them– while doubling as decor, a memory gift, and a way to get comfy after a long day. D
esigned in Canada and produced in the United States, this machine-washable, 100 percent cotton blanket is customizable for whatever note you want to include. I like how this blanket comes across as both classic and unique. Buy Here.

Arlo Hanging Plants
These elegant hanging plants will add ambiance to a kitchen, living room, bedroom, or even outdoor space. A CB2 exclusive, earthenware planters are finished with a matte glaze and hung from sturdy leather straps, with the ability to adjust the height. They are also easily cleaned with a cloth. Buy Here.
A great gift for travelers but also as unique home decor, this cork, and stainless steel globe offers a 3D look at all the places you've visited or hope to visit. Available in large and miniature sizes, this also works as decor for a home office– and keeps inspiration to explore new places alive. Buy Here.

If you're anything like me, you know the value of a central place to keep your keys, and I love this unique wall rack for helping them stay organized for their 39th birthday. The marble and the cast iron rack is made in Rhode Island and showcases a vintage look, with your choice of a 'home base' on a manually surveyed map. You can even add a name and address. Buy Here.
Custom Map Wall Rack | Uncommon Goods
Celebrate your hometown or old stomping grounds every time you hang something on this vintage map rack.
Check Price
We earn a commission if you click this link and make a purchase at no additional cost to you.
FAQs
Question: What do you write on a 39th birthday card?
Answer: A 39th birthday card should include a note personalized for them. Think beyond the typical Happy Birthday, and share a memory, something you appreciate about them, or even a reminder for them to take some time to themselves.
Question: How do you say happy birthday in a funny way?
Answer: If you're wishing someone a Happy Birthday but want to add some humor, you could make a joke about them being one year away from 40– but just make sure they'd appreciate a joke based on their age.
Final Thoughts
Ring in a 39th birthday with gifts from health and fitness themes, to work, or even some great reading. Still, searching? Check out the Best Gifts By Activity to fit any hobby.